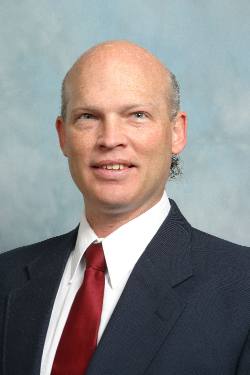 Dr Roberson grew up in a large family in rural southern Wisconsin. He earned a Bachelor of Science degree from Letourneau College in Longview Texas. His major study was in Biology. He earned a Master of Science Degree from the University of Nebraska. His degree there was in Agronomy. His reasearch was in Soil Science. His thesis (titled: "Tillage, Phosphorus source and method, and cultivation effects in continuous irrigated corn cropping systems.") can be found in the University of Nebraska Libraries.
Prompted by a compassion for those needing quality "whole person" health care, Dr Roberson received a Medical Doctor degree from the University of Wisconsin in 1992. He completed a specialty in Family Practice at the In His Image Family Practice Residency. This 3 year specialty training prepared him to care for the whole person of all ages. This specialty prepared him for the extensive quality care in Family Medicine.
He has practiced Family Medicine in both rural and suburban settings since his graduation.
He has a particular interest in Caring for the whole person; Medical, Psychological, Spiritual and Social. He has been involved in numerous mission and disaster relief projects in Africa, Asia, South America, Central American and in the US. He is currently involved in supporting missions and development in Afghanistan.